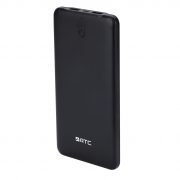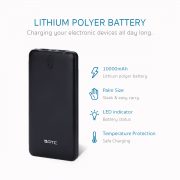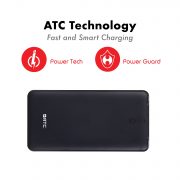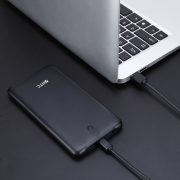 AP-10001
$109.00
Main Features:
10000mAH Lithium Polymer Battery
Sleek and Easy to carry
Safe charging
LED indicator
Color: Black
#REMARK, this power bank is only available in U.S. and H.K.
200 in stock
Description
ATC AP-10001 10000mAh Portable Charger Power Bank- Ultra High Capacity Power Bank with 4.8A Output
Fulfilling your daily "mobile" needs
ATC AP-10001 Power Bank offers a fancy way of charging your electronic devices all day long. This power bank is designed for those who wants to have a high capacity power with a well circuit protection, such as temperature and current protection etc. 2.4A + 2.4A USB output is suitable for quick charging.
Slim and easy to carry
The ATC AP-10001 Power Bank uses the Lithium Polymer Battery for slim size purpose and overall is close to the Palm size which let the user to carry it more easy and fit for pocket.
Quality!
We are batteries and mobile energy manufacturers with over 60 years of manufacturing experience. From 2010 to 2011, ATC had been awarded the Best Supplier Award by Sainsburys. In 2012, ATC was upgraded by APPLE as the authorized manufacturers for developing and manufacturing all APPLE Lightning terminal accessories.