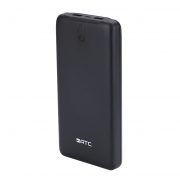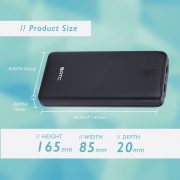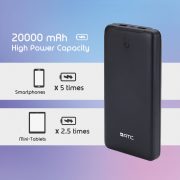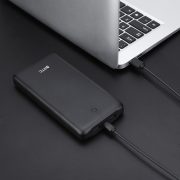 AP-10002
$169.00
Main Features:
20000mAH Lithium Polymer Battery
Sleek and Easy to carry
Safe charging
LED indicator
Color: Black
Upgrade version Model AP10403, for Quick Charging, LED Lighting and Digital Display
#REMARK, this power bank is only available in U.S. and H.K.
200 in stock
Description
Fulfilling your daily "mobile" needs
ATC AP-10002 Power Bank offers a fancy way of charging your electronic devices all day long. This power bank is designed for those who wants to have a high capacity power with a well circuit protection, such as temperature and current protection etc. 3.4A + 1A USB output is suitable for quick charging.
Slim and easy to carry
The ATC AP-10002 Power Bank uses the Lithium Polymer Battery for slim size purpose and overall is close to the Palm size which let the user to carry it more easy and fit for pocket.
LED indicator
Your ATC AP-10002 Power Bank features LED lights. To know the battery status and turn it on, you just need to press the status button. Four lights shows that you have plenty of power and if not, means that it is time to recharge.
Battery Power
Enjoy more charging power than before with the 20000mAh battery capacity. This is ideal for travelling, gaming etc.
2 USB port
It can allow you to charge two devices in the same time. Can share with friends in campsite or travelling.
What's in the Package?
ATC 20000mAh Power Bank – Black
USB Cable
Pouch