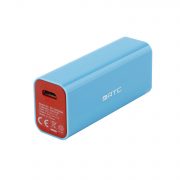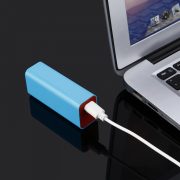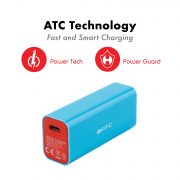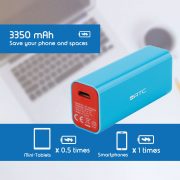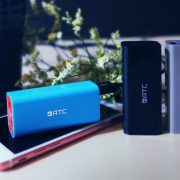 AP-10003OR
$77.90
Main Features:
3350mAH LG Lithium Polymer Battery
Sleek and Easy to carry
Safe charging
LED indicator
Color: Blue
200 in stock
Description
If you wants a small, light power bank,
then this power bank is what you are looking for!
Slim and easy to carry
The ATC AP-10003OR Power Bank uses the 3350mAh Korea LG Lithium Polymer Battery for slim size purpose and very fit for pocket.
It can fully charge your smartphone for one time, which is good enough for going out at night. 
Battery Power
When you don't have time to charge your phone before have dinner outside tonight, this could save your smartphone at once.
LED indicator
Your ATC AP-10003OR Power Bank features LED lights. It will flash during the charging.
Quality!
We are batteries and mobile energy manufacturers with over 60 years of manufacturing experience. From 2010 to 2011, ATC had been awarded the Best Supplier Award by Sainsburys. In 2012, ATC was upgraded by APPLE as the authorized manufacturers for developing and manufacturing all APPLE Lightning terminal accessories.
What's in the Package?
ATC 3350mAh Power Bank – Blue
USB Cable